SPC-069/SPX-001 – Respiratory Infection treatment candidate
SpectrumX has prepared its novel drug candidate SPX-001 for Phase Ib clinical trials. SPX-001 is an inhaled treatment. The drug candidate is taken via a nebuliser which delivers the unique chemistry designed specifically for the respiratory system. This allows for a direct mode of action against viral particles both in the sinuses and lungs.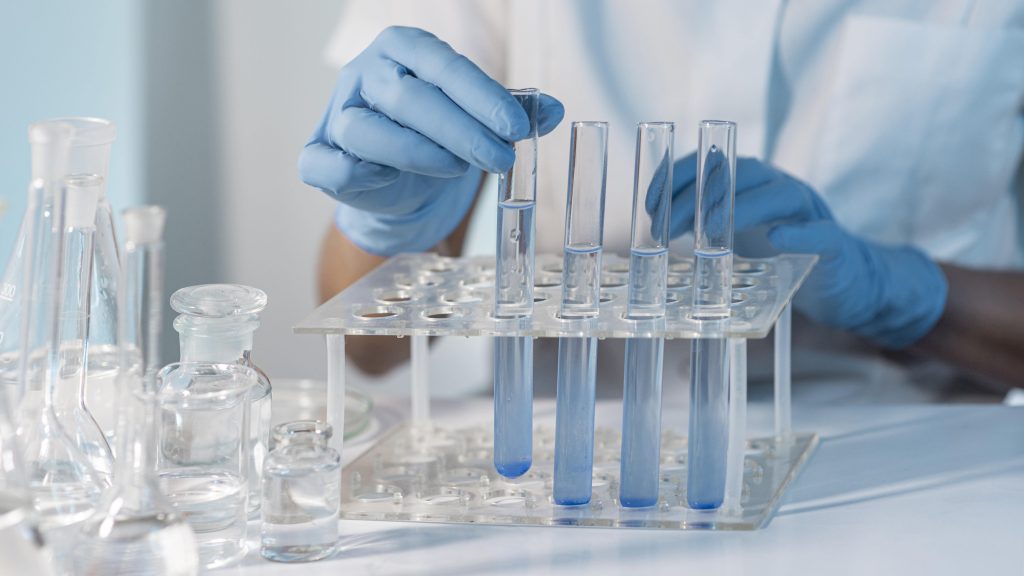 Initial trials will focus on the treatment on influenza which globally is responsible for 518,000 deaths per year.
Due to the positively non-selective mode of action of the underlying active ingredient (HOCl), SpectrumX plans in time to undertake clinical trials for a range of widespread respiratory infections. In preparation for a Phase Ib Challenge Trial, SPC-069 (the active pharmaceutical ingredient in SPX-001) was tested in vitro against Influenza A (H1N1), Influenza A (H3N2) and Influenza B (Victoria Lineage), showing 100% eradication in 60 seconds.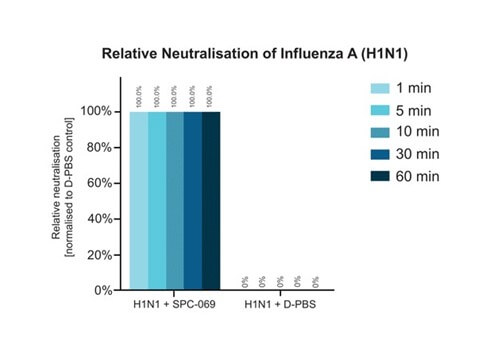 Additionally, our in vitro data demonstrate that it counteracts numerous virus mutations, again showing 60 second eradication times against all COVID-19 variants (Wuhan, Alpha, Delta and Omicron).
SpectrumX plans to submit a combined Clinical Trial and Ethics Committee application for a double-blinded placebo-controlled Phase 1b influenza viral challenge study of SPX-001 in healthy volunteers to the Medicines and Healthcare products Regulatory Agency (MHRA). SpectrumX has signed a pre agreement with a leading human challenge site operator to conduct the Phase Ib study.