SpectrumX is a biotechnology company focused on providing safe and effective healthcare products powered by proprietary HOCI formulations.
SpectrumX is the ONLY company in the UK and Europe to have the license to use the patented, shielded  HOCl+ Plus formulation, Spectricept™.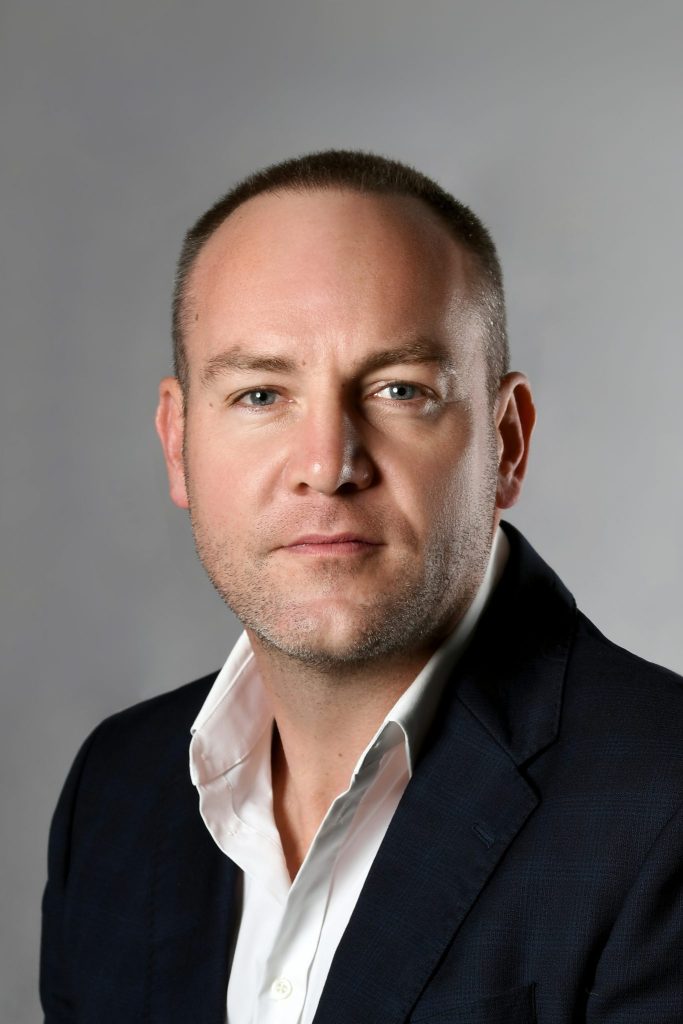 Damien is an accomplished entrepreneur who specialises in identifying opportunities in emerging trends and builds businesses around the opportunities they represent. He believes strongly in a blend between transformational and strategic leadership style. Implementing this methodology he has successfully introduced brands to bricks and mortar retail in emerging markets and fast tracked their exposure for his customers and partners. He is also a member of the Institute of Directors.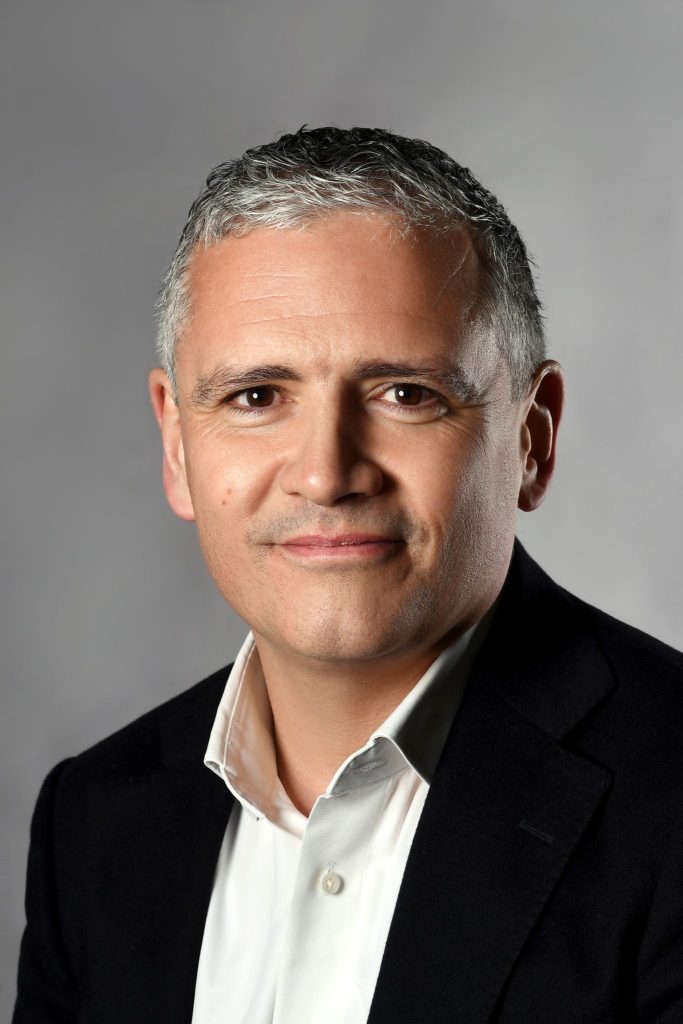 EXECUTIVE CHAIRMAN
Aziz McMahon
Aziz is a former Goldman Sachs managing director and head of emerging-market macro sales. He is a cornerstone investor in SpectrumX. He has over 20 years experience in both investment banking and macro advisory. He holds a masters degree in applied econometrics from Trinity College Dublin and has previously worked with ABN Amro and Ulster Bank.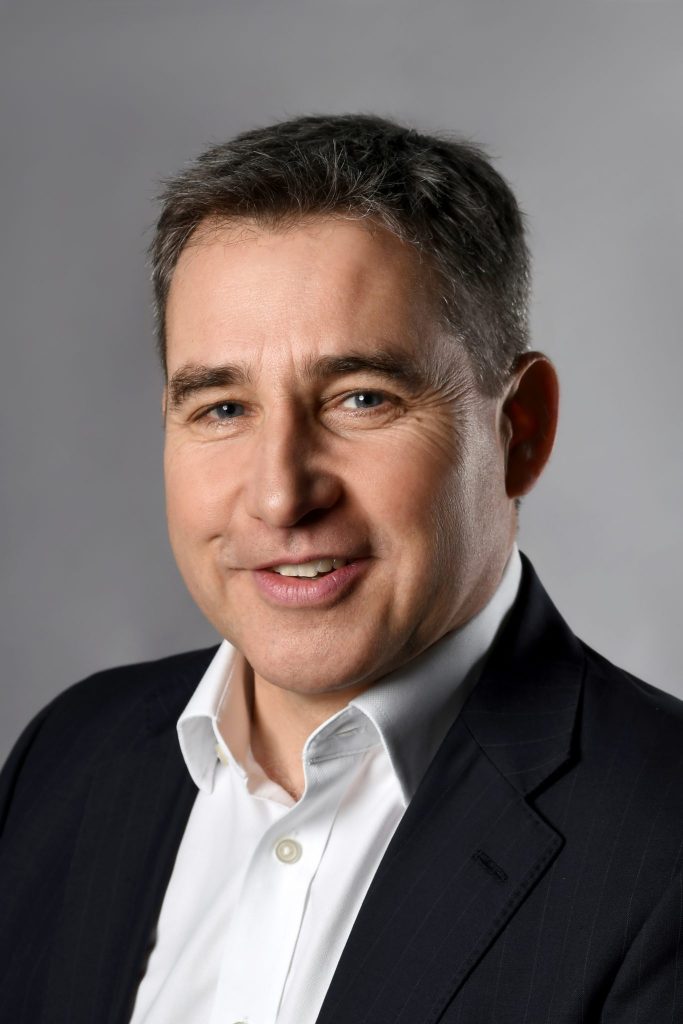 A Cambridge University Engineering graduate, Barry has over 20 years' experience as a FTSE-250 global finance and strategy leader. Additionally he is a seasoned investment banker. Extensively experienced at raising capital for growth companies, including at IPO and from venture/private equity sources, he has also worked with company boards and backers to source and secure value-accretive collaborations and M&A, often internationally.
He has served as CFO of an early stage biotechnology company and as Group Treasurer of a $1 billion revenue pharmaceutical business, Indivior. He has built and led high performing finance and multi-disciplinary teams servicing operations in over 40 countries. In the US, he acquired substantial healthcare industry experience. He oversaw the upgrading of financial reporting processes, controls and led collaborations enabling significant growth.
Barry commenced his advisory career as a strategy consultant with KPMG, before moving into investment banking with Dresdner Kleinwort.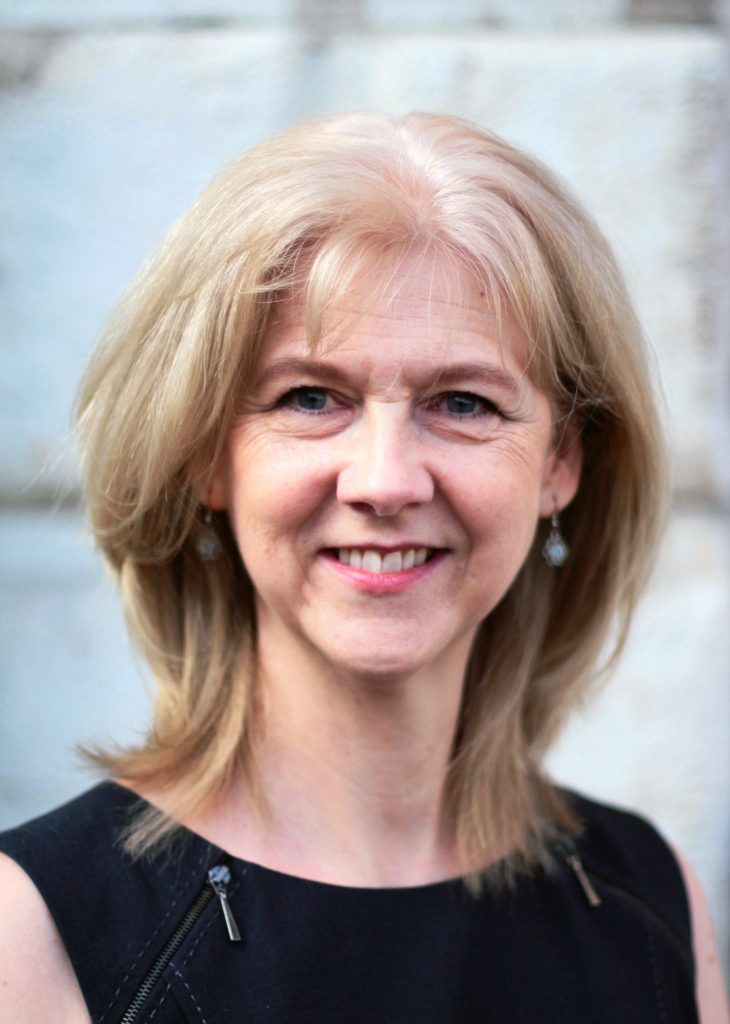 NON-EXECUTIVE DIRECTOR, AUDIT COMMITTEE CHAIR
Debra Leeves

Debra has worked in technology companies and the pharmaceutical industry for the past 25 years, leading companies in the US, Asia-Pac, and Europe. During her career she has held various senior and C-level positions both in start-ups and large multinationals, including Pfizer, GSK, and GE. Her experience spans both business and clinical roles including sales, marketing, finance, quality, and medical affairs.
She is currently CEO for Vertual Ltd, a leading global supplier of virtual reality (VR) training systems, and prior to that was CEO for Physeon GmbH, and Managing Director for Avita Medical Ltd.
She has held public and listed company board roles and is currently Chair of Atelerix, Chair of the Institute of Directors (East Yorkshire), Non-Executive Director of Cambridge Cognition, and is the commercial champion and mentor for several university spinouts. She has a degree in Pharmacy, an MBA from Warwick Business school and is a part qualified Management Accountant (CIMA).
HEAD OF MEDICINES
Dr. Donna Lockhart
Dr. Donna Lockhart is a senior executive with more than 30 years' experience in the pharmaceutical industry. She joined the pharmaceutical industry in 1990 and is experienced in pharmaceutical and medical device product development, medical affairs, clinical development, regulatory affairs, manufacturing, and quality assurance and has managed these functions on a global basis.
Prior to embarking on a portfolio consultancy career, Donna held positions at Lederle Laboratories, Allergy Therapeutics, Wyeth, Pfizer, Reckitt Benckiser and Norgine.
Donna obtained her medical degree at St. Mary's Hospital, London, and spent 7 years in clinical practice, specialising in Obstetrics and Gynaecology and completing a year in General Practice. She is a GMC registered physician with a B.Sc. in Clinical Pharmacology, and a Master of Business Administration.
MEDICAL ADVISORY BOARD
Gordon Buchanan
Gordon Buchanan is a Consultant Surgeon, specialising in Colorectal and General surgery, with particular interests in minimally invasive cancer surgery, hernias as well as proctological disorders. Gordon began studying medicine at St Thomas' Hospital, London over 30 years ago and has been in Consultant practice for almost 15 years. His MSc and MD research at St Mark's Hospital, awarded by Imperial College and University of London assessed many areas of Complex anorectal fistula – he gained several prizes to visit other centres in USA (Lahey, Mayo and Cleveland clinics) and Hong Kong and undertook training fellowships at St Mark's Hospital, Mount Sinai in Toronto as well as Laparoscopic Colorectal fellowships in UK.
He has lectured internationally as well as operated by live link to train surgeons in Europe in Coloproctology. He regularly trains and teaches through the Royal College of Surgeons, Imperial College and on other invited courses. He has sat on the Council of both Association of Coloproctology of Great Britain and Ireland and Royal Society of Medicine Section of Coloproctology, where he is currently Vice President. Gordon has published over 50 peer reviewed papers, helped run and contributed to multicentre clinical trials as well as contributing to books, national guidelines and examining MD theses. Gordon has continued to work throughout the pandemic across the NHS and private sectors, and is an advocate for minimally invasive techniques, particularly in methods that hasten wound healing and minimise infection.
HEAD OF COMMERCIAL DEVELOPMENT
Derek Brown
A highly professional and entrepreneurial pharmaceutical consultant with over 30 years of UK and EU Pharmaceutical Market experience. Former Hospital Director at the UK's largest Generics company with broad experience across Biosimilars, Proprietary and Generic products. Former Board member of the British Generics Manufacturers Association (BGMA), current member of the BGMA Secondary Care Group, and member of the NHS Partnership Group. Member of the British Biosimilars Association.
Extensive knowledge of the pharmaceutical supply chain with focussed expertise in executing product launch strategies. A strategic thinker with excellent interpersonal skills who has managed several very successful Key Account Management teams. Specialist expertise in tendering/contracting with the NHS in all four home nations and was intrinsic in transforming his former company's underperforming hospital business unit to be one of the top suppliers to the NHS.
HEAD OF CLINICAL DEVELOPMENT
Jamie Chorlton
Jamie is a clinical research specialist with over 25 years' experience conducting phase I-IV clinical trials in Europe, North America, Asia and the Middle East.  Jamie holds a degree in Biomedical Technology and has played a key role in the development of many investigational products, several of which progressed to marketing authorisation and successful launch (including Zytiga, Lutathera and Prevenar 13).
For more than 16 years, Jamie has served as a member of the senior leadership for the organisations in which he has worked, with responsibility for clinical trial delivery and performance, as well as staff and budget management, growth and M&A activity.  He was co-founder and CEO of Altair Clinical which was acquired by Accelovance in 2015. Before launching Altair, Jamie served as COO for Venn Life Sciences and previously held positions at Novella Clinical, Oxxon Therapeutics and Wyeth Vaccines.
HEAD OF CLINICAL DEVELOPMENT
Leah Heathman
A senior Regulatory Affairs professional with 15 years' experience across a broad range of therapeutic areas within leading pharmaceutical companies. Extensive knowledge of regulatory procedures ensuring successful registration and maintenance within the EU and RoW. A strong leader competent in line-management, ensuring productive and happy teams and experienced in setting up Regulatory systems/processes, writing SOPs and training.
An effective communicator delivering regulatory strategy and engaging with cross-functional teams and global Health Authorities. A Green Belt in Lean Six Sigma with proven project management skills and a drive for achieving project objectives with a clear focus on compliance and commercial timelines. Recently appointed as a member of the MHRA Review Panel.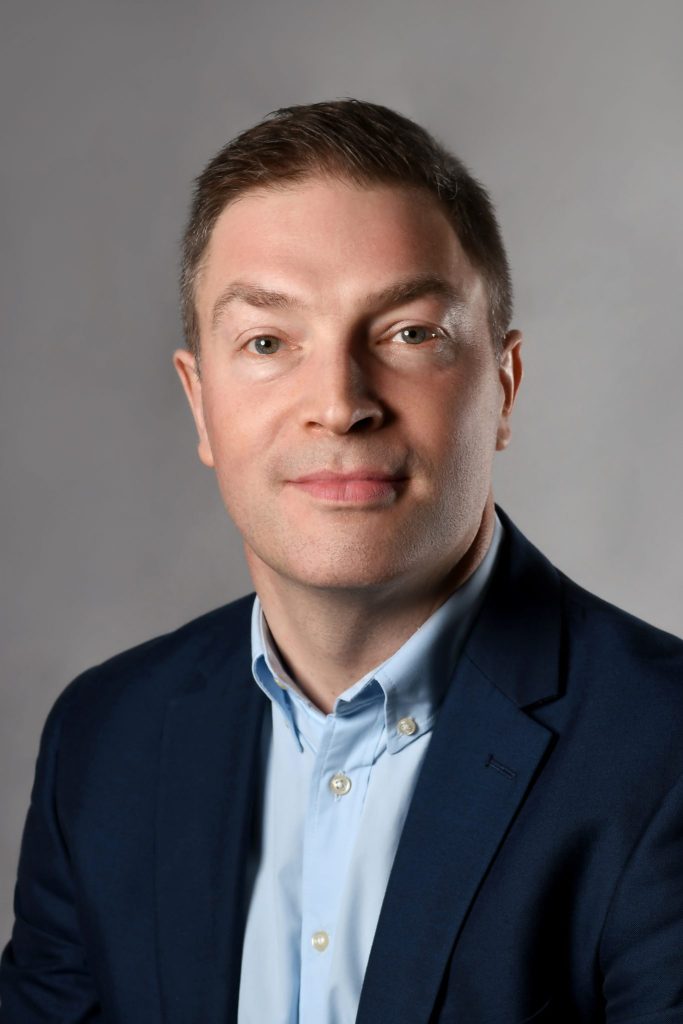 OPERATIONS DIRECTOR
Ben Hibbert
Ben has been with the organisation from the beginning and heads up operational functions leading key business projects from inception to successful completion. The knowledge gained from his involvement in all aspects of operations is used in making/executing sound strategic decisions to progress the business.
With a background as a chartered surveyor of over two decades delivering complex schemes around the UK in sectors including manufacturing, research, logistics, education and health, Ben has fine-tuned the art of taking a project from inception to delivery and believes that strong relationships and managing communication between all parties sit at the heart of successful implementation.
Outside of work, Ben enjoys spending time with his young family and running.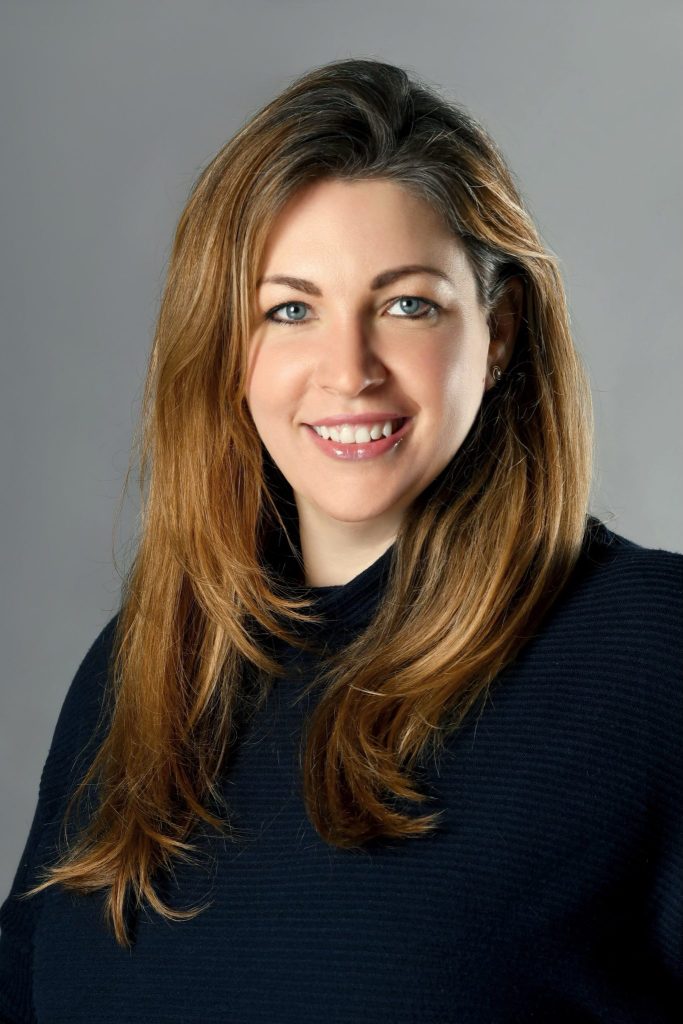 MARKETING DIRECTOR
Jennifer Von Strohe
Jennifer is a global marketing leader with 20 years of experience, She is known for driving brand growth, maximizing operational excellence and delivering financial performance. For the past 7 years she has consulted as a marketing specialist for top brands in the gaming, fintech and FMCG industries, passionately executing all facets of the brand and customer journey to achieve increased revenues, global expansion and IPOs. Previous to this she served as the Global Marketing and PR Director for FTSE 250, online gaming leader, 888holdings, where she was responsible for the company's B2C branding and advertising operations. During her tenure at 888, she executed and led the corporate rebranding of the B2C division and spearheaded the diversification of the advertising and communication strategies which resulted in triple digit growth in customer acquisition, revenues and a 600% increase to the stock price.
Von Strohe holds a double major Marketing and Management with a minor in Psychology Bachelors of Arts degree from Texas State University and currently resides in London, UK.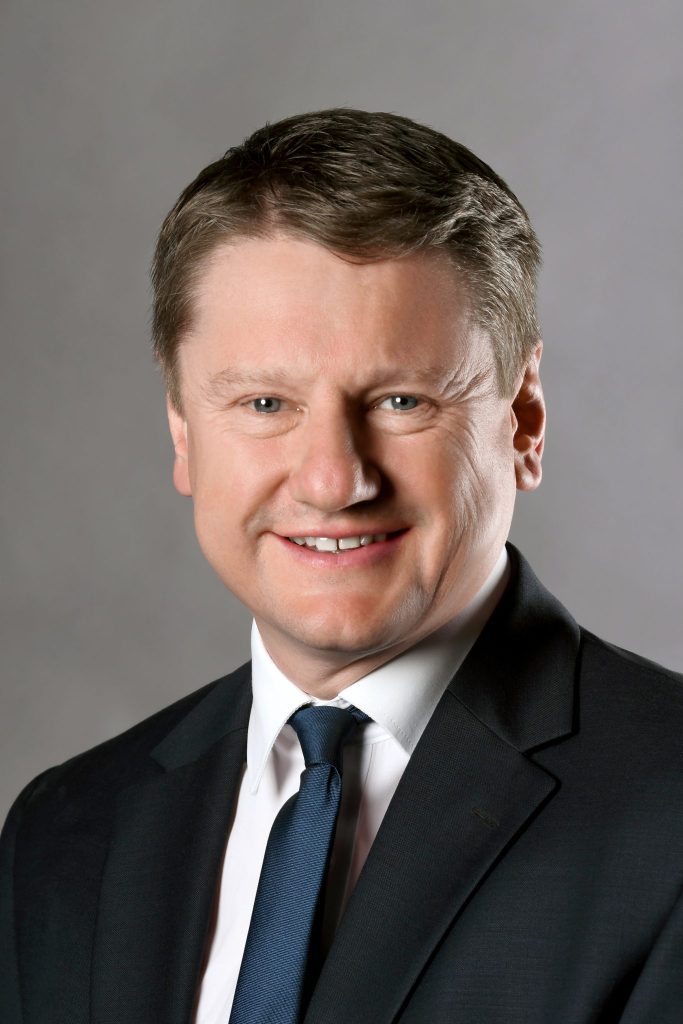 HEAD OF QUALITY
Richard Jones
Richard Jones has had a career in logistics and operational management for both the public and the private sector. He has held a series of roles which included responsibility for developing, implementing and the ongoing management of quality management systems to achieve and maintain ISO 9001 accreditation in a range of settings. With a proactive, strong customer focus and a can-do approach he is an experienced general manager possessing particular expertise in project management, driving efficiencies through cost control and reduction and a strong focus on engendering a culture of continuous improvement within the businesses that he has managed.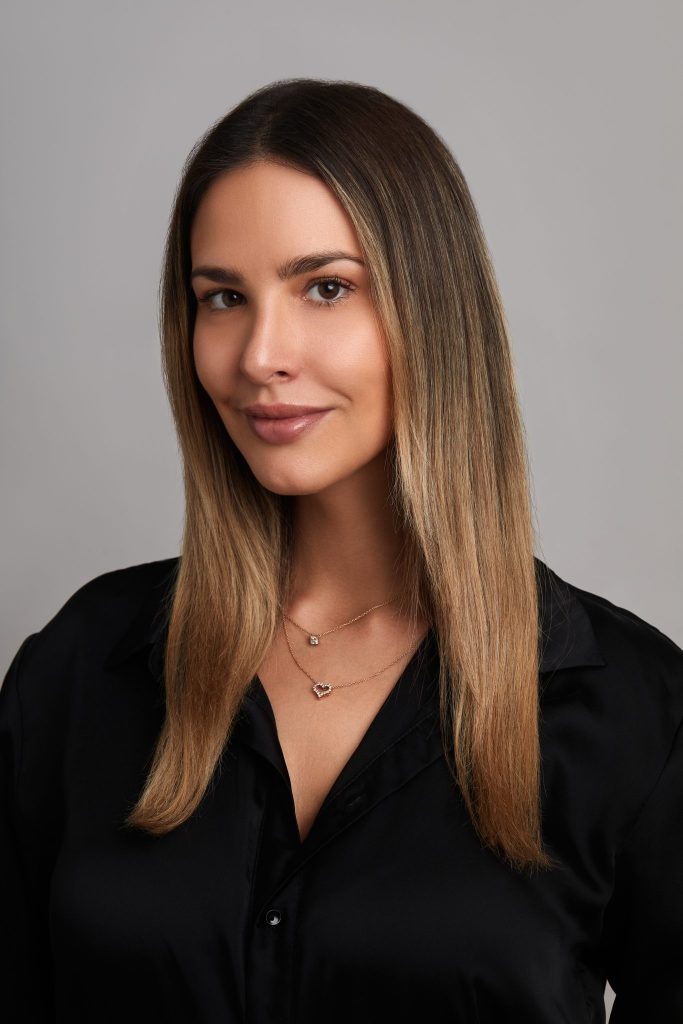 COMMUNICATIONS EXECUTIVE
Susy Castro
Susy graduated from Parsons School of Design in New York and specialises in communications, design and marketing. She has worked in many countries around the world where she has developed the skills to understand different markets and client needs. She launched and operated her own successful fashion brand for over five years in Amsterdam before selling it to launch a creative agency in London. She has worked with an array of clients ranging from an NGO in Africa to a tech start up in London. She now specialises in developing and launching brands for fast moving business start-ups.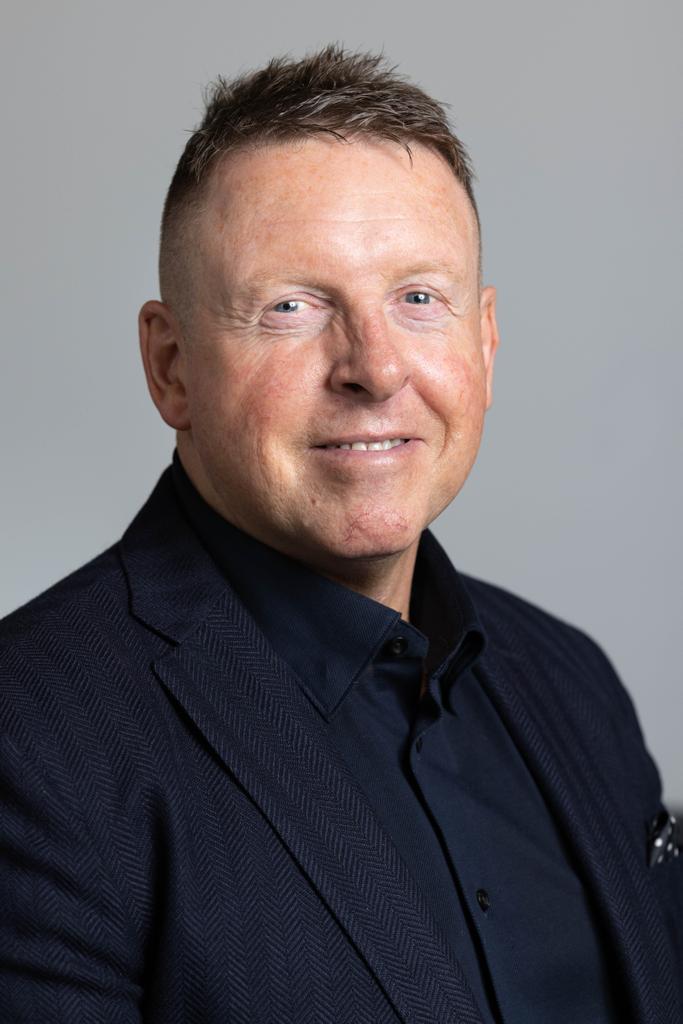 GROUP SALES DIRECTOR
Greg Whelan
With almost 30 years of sector experience leading senior sales and marketing teams within healthcare and allied industries, inclusive of product launches in pharmaceuticals, medical device markets, med-tech and digitalisation, encompassing software, automation and robotics, Greg has worked with major global pharmaceutical companies, amongst them, MSD, GSK and Astra Zeneca as well as large non-pharma concerns such as Omnicell.
In addition, he has led successful campaigns within wider healthcare based businesses and SMEs, winning tender business with the NHS, major high street pharmacy and the care-home sector as well as working with concerns across Europe, the Middle East and the USA.  Greg is ABPI qualified enabling him to conduct sales of ethnical pharmaceuticals into UK care settings in agreement with their code of practice. Away from the office, Greg likes to spend time with the family, he enjoys coaching and watching rugby union and endeavours to maintain his fitness with regular visits to the gym.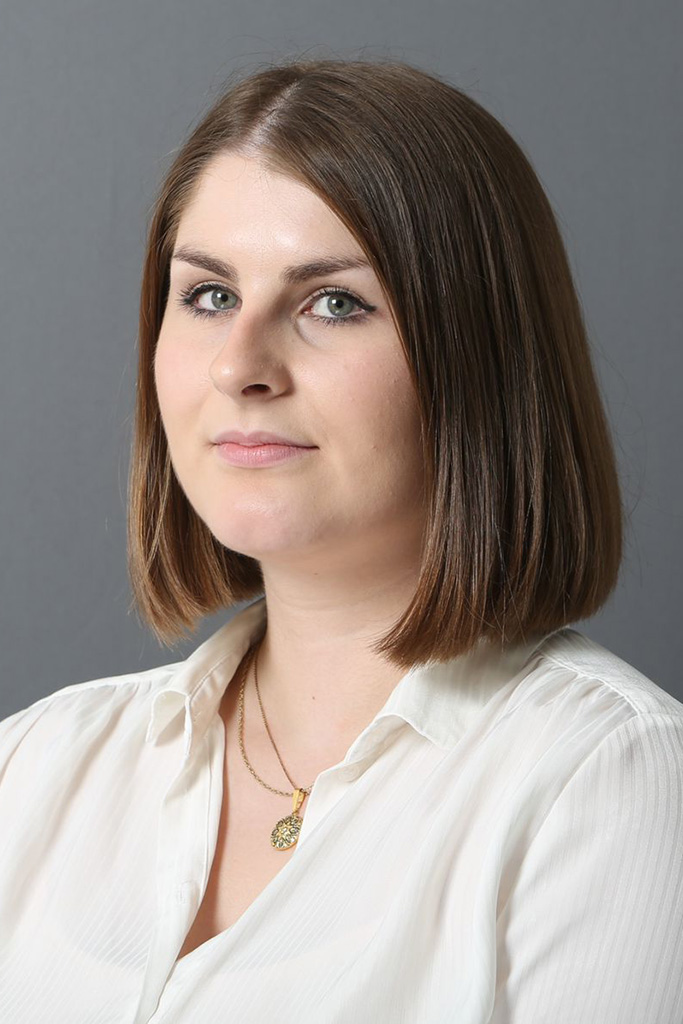 TECHNICAL MANAGER
Annaliese Waite
Annaliese heads the microbiology team at SpectrumX, providing skills to bring our products quickly and efficiently to market. These skills have been gained through extensive microbiology experience at both large pharmaceutical companies and specialist technology companies.
She applies her industry expertise to expand the company's product R&D capabilities through developing testing methods, managing our laboratories, and preparing quality control programmes for SpectrumX's products which, allow the company to seamlessly implement necessary regulatory procedures in preparation for market authorisation.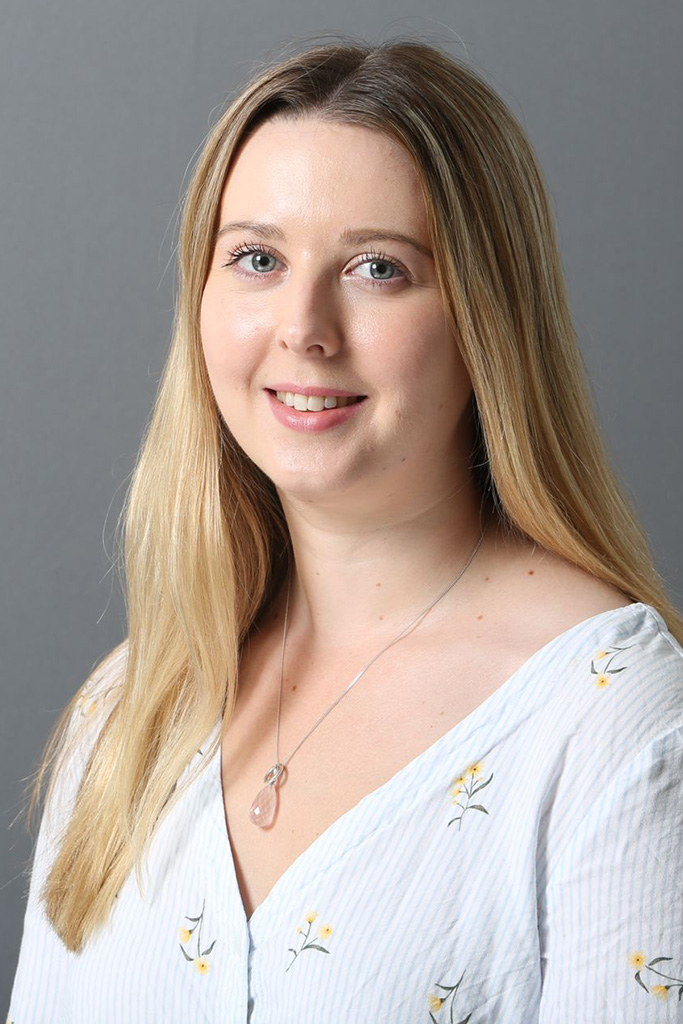 MICROBIOLOGIST
Heather Lloyd
Heather Lloyd, MSc, LIBMS (Licentiate of the Institute of Biomedical Science) is a key part of the microbiology team at SpectrumX.
She is experienced in assessing antimicrobial efficacy of both industrial and cosmetic product samples, having worked for a multinational organisation involved in biocides, flame retardants, personal care ingredients, and other speciality chemicals.
Heather's role supports all areas of the business including pharmaceutical, sanitiser and cosmetic applications of the company's patent-pending formulations of hypochlorous acid (HOCl). She also brings a particular interest and background in antimicrobial resistance research, in which HOCl has shown early promise in efficacy.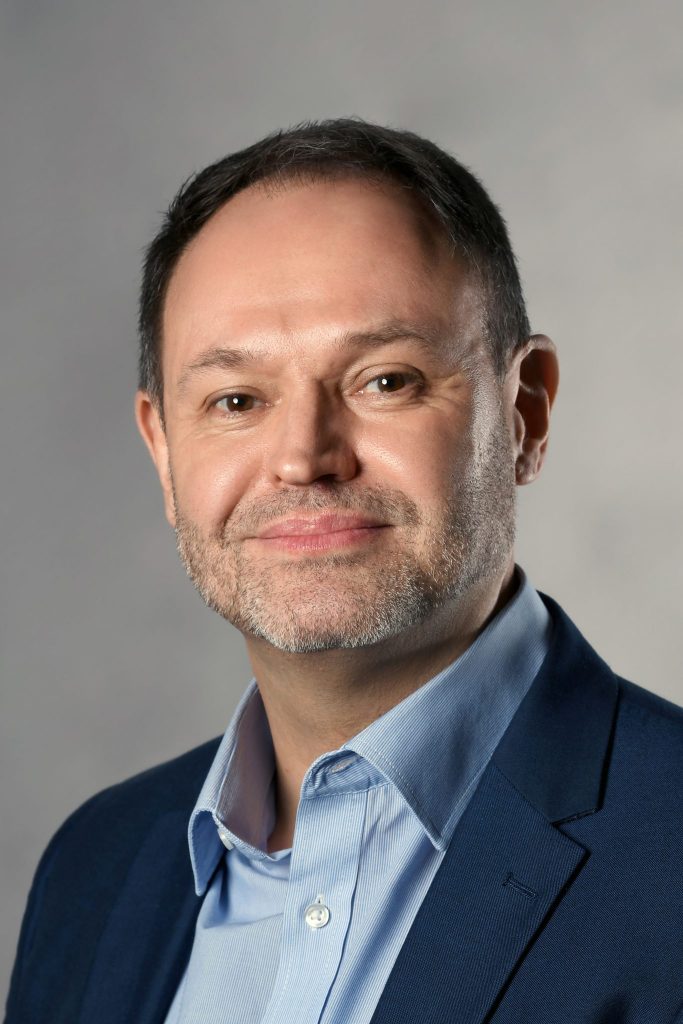 REGIONAL ACCOUNT MANAGER
Scott Elliott
Scott has over 20 years of experience working in the UK Pharmaceutical industry. He is an experienced and high achieving pharmaceutical sales representative who consistently outperforms in a sales team environment. He is respected by customers and colleagues through building strong relationships, adding value and challenging the status quo.
He has previously had a brief career as a professional football player, was a science and PE teacher, and coached US soccer.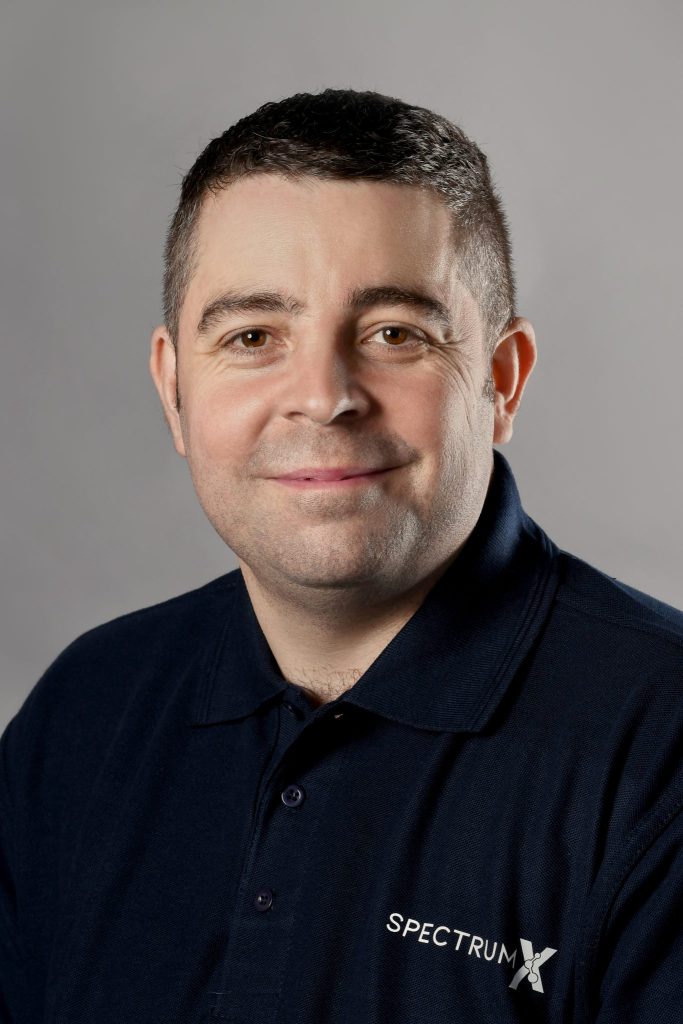 PRODUCTION OPERATIVE
John Lambert
John has worked in the pharmaceuticals sector since 2017. Previous experience includes time at AstraZeneca in the distribution warehouse and packing departments. John then moved to Sanofi/Recipharm where he assumed responsibility for similar roles. John joined SpectrumX in October 2021 as a production operative. He enjoys spending time with his family and is a passionate classic car enthusiast.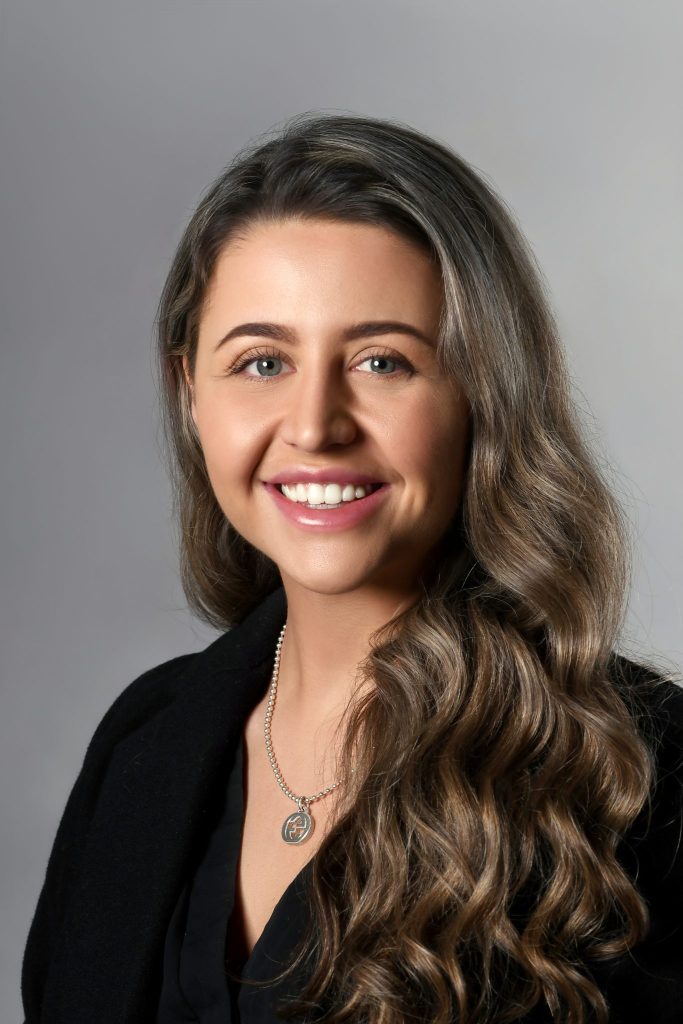 ADMINISTRATION ASSISTANT
Charley Ruocco
Charley Ruocco is a highly motivated individual who has exceptional communication and organisation skills. She is also passionate about learning new skills to strengthen her abilities. Charley successfully ran her own beauty business and held administrative roles within the accountancy industry which have helped her gain experience to be an integral part of the team at SpectrumX. Within her role she assists executives with managing their diaries, travel arrangements, expenses and assisting them with various projects. Furthermore, she works with the accounts team doing the companies bookkeeping as well as maintaining the companies databases and filing systems. Charley adapts quickly to new environments and is able to keep a professional and hard working approach to her role in the current ever changing climate.
Interested In Learning More?