This Pre-IPO offering outlines the opportunities for the commercialisation of novel formulations of HOCL in the healthcare and pharmaceutical markets. Specifically how the SpectrumX Group can positively impact these sectors, through a diversified portfolio of offerings, by exploiting licenses from Spectrum Antimicrobials Inc., of the world's first and only patent-protectable formulations of HOCL (Hypochlorous Acid).
The company is focused on bringing to market a groundbreaking pharmaceutical grade HOCl respiratory therapy and has began to roll out the first tested and approved, skin-safe, sporicidal hand and body high level disinfectant, Spectricept CARE+.
HOCL is naturally occurring in human's white blood cells and is a key contributor to mankind's evolution and protection over millions of years. It is human safe whilst also being the most effective disinfectant known to mankind.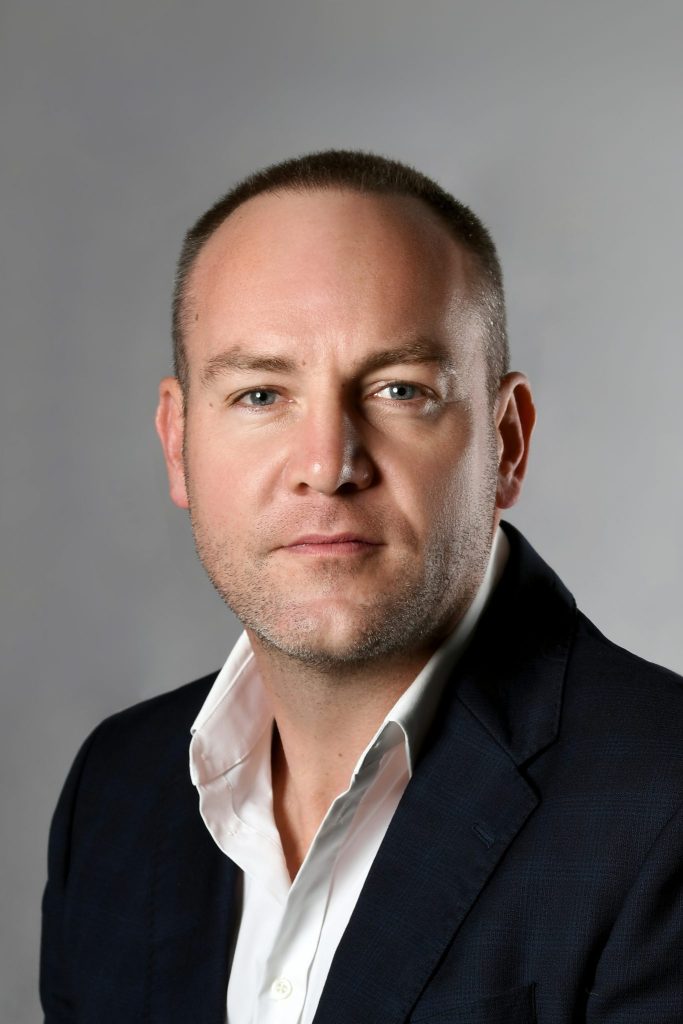 Damien is an accomplished entrepreneur who specialises in identifying opportunities in emerging trends and builds businesses around the opportunities they represent. He believes strongly in a blend between transformational and strategic leadership style. Implementing this methodology he has successfully introduced brands to bricks and mortar retail in emerging markets and fast tracked their exposure for his customers and partners. He is also a member of the Institute of Directors.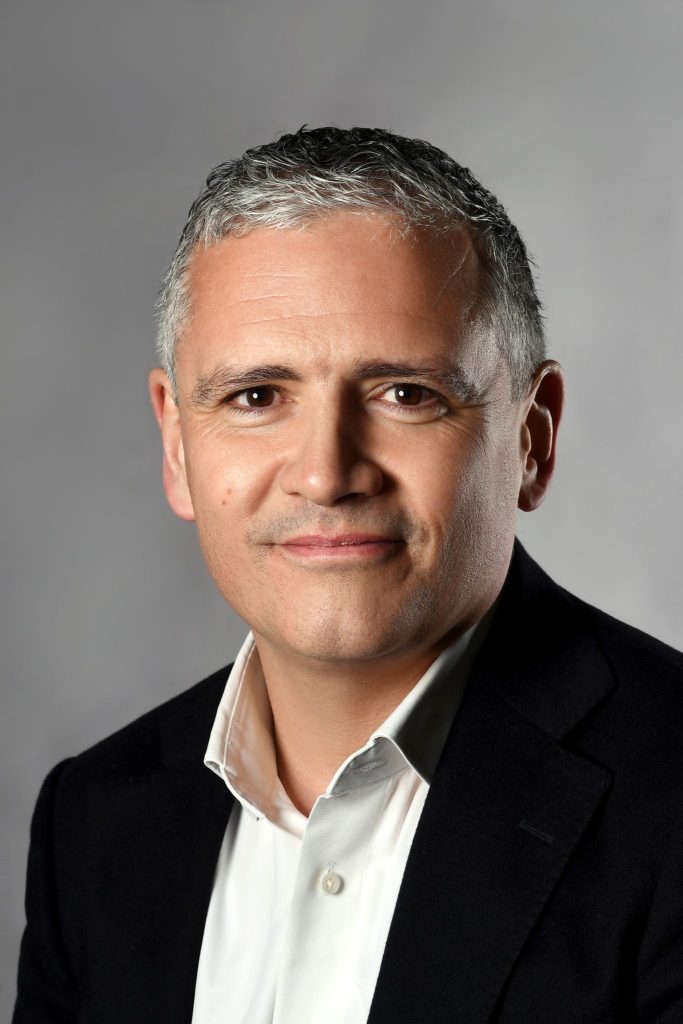 EXECUTIVE CHAIRMAN
Aziz McMahon
Aziz is a former Goldman Sachs managing director and head of emerging-market macro sales. He is a cornerstone investor in SpectrumX. He has over 20 years experience in both investment banking and macro advisory. He holds a masters degree in applied econometrics from Trinity College Dublin and has previously worked with ABN Amro and Ulster Bank.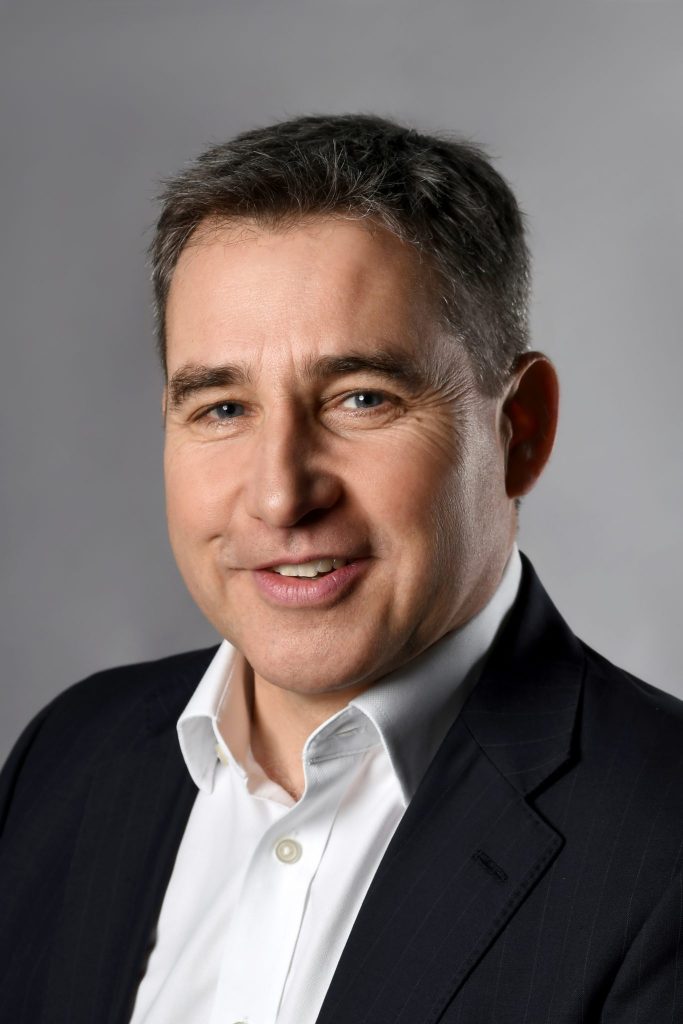 A Cambridge University Engineering graduate, Barry has over 20 years' experience as a FTSE-250 global finance and strategy leader. Additionally he is a seasoned investment banker. Extensively experienced at raising capital for growth companies, including at IPO and from venture/private equity sources, he has also worked with company boards and backers to source and secure value-accretive collaborations and M&A, often internationally.
He has served as CFO of an early stage biotechnology company and as Group Treasurer of a $1 billion revenue pharmaceutical business, Indivior. He has built and led high performing finance and multi-disciplinary teams servicing operations in over 40 countries. In the US, he acquired substantial healthcare industry experience. He oversaw the upgrading of financial reporting processes, controls and led collaborations enabling significant growth.
Barry commenced his advisory career as a strategy consultant with KPMG, before moving into investment banking with Dresdner Kleinwort.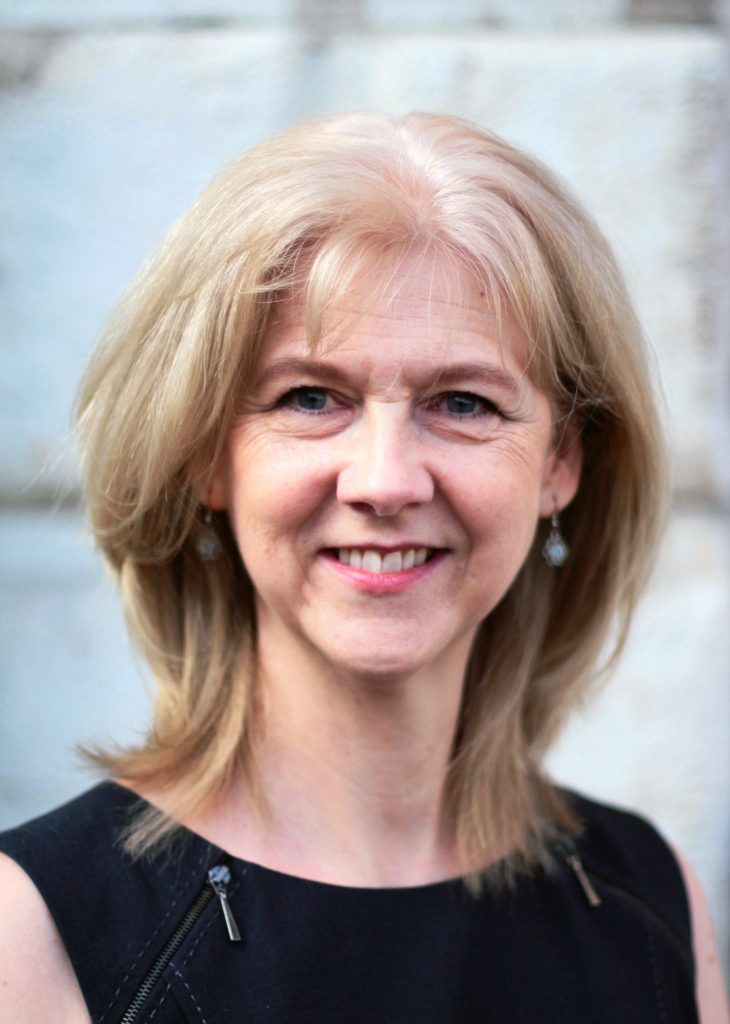 NON-EXECUTIVE DIRECTOR, AUDIT COMMITTEE CHAIR
Debra Leeves

Debra has worked in technology companies and the pharmaceutical industry for the past 25 years, leading companies in the US, Asia-Pac, and Europe. During her career she has held various senior and C-level positions both in start-ups and large multinationals, including Pfizer, GSK, and GE. Her experience spans both business and clinical roles including sales, marketing, finance, quality, and medical affairs.
She is currently CEO for Vertual Ltd, a leading global supplier of virtual reality (VR) training systems, and prior to that was CEO for Physeon GmbH, and Managing Director for Avita Medical Ltd.
She has held public and listed company board roles and is currently Chair of Atelerix, Chair of the Institute of Directors (East Yorkshire), Non-Executive Director of Cambridge Cognition, and is the commercial champion and mentor for several university spinouts. She has a degree in Pharmacy, an MBA from Warwick Business school and is a part qualified Management Accountant (CIMA).
HEAD OF MEDICINES
Dr. Donna Lockhart
Dr. Donna Lockhart is a senior executive with more than 30 years' experience in the pharmaceutical industry. She joined the pharmaceutical industry in 1990 and is experienced in pharmaceutical and medical device product development, medical affairs, clinical development, regulatory affairs, manufacturing, and quality assurance and has managed these functions on a global basis.
Prior to embarking on a portfolio consultancy career, Donna held positions at Lederle Laboratories, Allergy Therapeutics, Wyeth, Pfizer, Reckitt Benckiser and Norgine.
Donna obtained her medical degree at St. Mary's Hospital, London, and spent 7 years in clinical practice, specialising in Obstetrics and Gynaecology and completing a year in General Practice. She is a GMC registered physician with a B.Sc. in Clinical Pharmacology, and a Master of Business Administration.
MEDICAL ADVISORY BOARD
Gordon Buchanan
Gordon Buchanan is a Consultant Surgeon, specialising in Colorectal and General surgery, with particular interests in minimally invasive cancer surgery, hernias as well as proctological disorders. Gordon began studying medicine at St Thomas' Hospital, London over 30 years ago and has been in Consultant practice for almost 15 years. His MSc and MD research at St Mark's Hospital, awarded by Imperial College and University of London assessed many areas of Complex anorectal fistula – he gained several prizes to visit other centres in USA (Lahey, Mayo and Cleveland clinics) and Hong Kong and undertook training fellowships at St Mark's Hospital, Mount Sinai in Toronto as well as Laparoscopic Colorectal fellowships in UK.
He has lectured internationally as well as operated by live link to train surgeons in Europe in Coloproctology. He regularly trains and teaches through the Royal College of Surgeons, Imperial College and on other invited courses. He has sat on the Council of both Association of Coloproctology of Great Britain and Ireland and Royal Society of Medicine Section of Coloproctology, where he is currently Vice President. Gordon has published over 50 peer reviewed papers, helped run and contributed to multicentre clinical trials as well as contributing to books, national guidelines and examining MD theses. Gordon has continued to work throughout the pandemic across the NHS and private sectors, and is an advocate for minimally invasive techniques, particularly in methods that hasten wound healing and minimise infection.
HEAD OF COMMERCIAL DEVELOPMENT
Derek Brown
A highly professional and entrepreneurial pharmaceutical consultant with over 30 years of UK and EU Pharmaceutical Market experience. Former Hospital Director at the UK's largest Generics company with broad experience across Biosimilars, Proprietary and Generic products. Former Board member of the British Generics Manufacturers Association (BGMA), current member of the BGMA Secondary Care Group, and member of the NHS Partnership Group. Member of the British Biosimilars Association.
Extensive knowledge of the pharmaceutical supply chain with focussed expertise in executing product launch strategies. A strategic thinker with excellent interpersonal skills who has managed several very successful Key Account Management teams. Specialist expertise in tendering/contracting with the NHS in all four home nations and was intrinsic in transforming his former company's underperforming hospital business unit to be one of the top suppliers to the NHS.
HEAD OF CLINICAL DEVELOPMENT
Jamie Chorlton
Jamie is a clinical research specialist with over 25 years' experience conducting phase I-IV clinical trials in Europe, North America, Asia and the Middle East.  Jamie holds a degree in Biomedical Technology and has played a key role in the development of many investigational products, several of which progressed to marketing authorisation and successful launch (including Zytiga, Lutathera and Prevenar 13).
For more than 16 years, Jamie has served as a member of the senior leadership for the organisations in which he has worked, with responsibility for clinical trial delivery and performance, as well as staff and budget management, growth and M&A activity.  He was co-founder and CEO of Altair Clinical which was acquired by Accelovance in 2015. Before launching Altair, Jamie served as COO for Venn Life Sciences and previously held positions at Novella Clinical, Oxxon Therapeutics and Wyeth Vaccines.
HEAD OF CLINICAL DEVELOPMENT
Leah Heathman
A senior Regulatory Affairs professional with 15 years' experience across a broad range of therapeutic areas within leading pharmaceutical companies. Extensive knowledge of regulatory procedures ensuring successful registration and maintenance within the EU and RoW. A strong leader competent in line-management, ensuring productive and happy teams and experienced in setting up Regulatory systems/processes, writing SOPs and training.
An effective communicator delivering regulatory strategy and engaging with cross-functional teams and global Health Authorities. A Green Belt in Lean Six Sigma with proven project management skills and a drive for achieving project objectives with a clear focus on compliance and commercial timelines. Recently appointed as a member of the MHRA Review Panel.
To date in excess of £10 million has been invested by existing shareholders and Convertible Loan Note (CLN) holders.
Pre-IPO capital is currency being raised at a valuation of £58m prior to listing on the London Stock Exchange, target listing date is end of Q3 2023. Conservative estimated entry valuation is £200m post positive human trial data.
SpectrumX have appointed Alfred Henry, a leading corporate advisory firm for companies listing on the London Stock Exchange. They are a specialist advisory firm who advise companies looking to list in the biotech sector. Share Registrars Limited has been appointed as both registrars and receiving agent to the Company and will hold application monies until loan note certificates are issued on the register of loan note holders. Share Registrars was founded as a registrar and receiving agent in 2003 and is registered with the Financial Conduct Authority under the Anti Money Laundering Regulations.
They have been selected by SpectrumX due to their good standing in the financial services market as well as their experience in the sector.
Capital raised will be deployed to support the following key areas:
Execution of Clinical Trial – 50%
General Corporate Purposes – 20%
Clinical Trial Support Services – 20%
Further Product Launches – 10%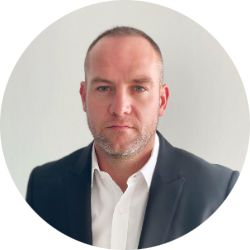 " Globally there is a paradigm shift in the way people think about their health and wellbeing, not just conceptually, but in the products consumers choose to purchase. SpectrumX will have a part to play in nearly every aspect of this shift in society; from saving patients' lives in hospitals, to providing consumers with innovative, safe and effective solutions for sanitisation and personal care. With the combination of our world renowned team, innovative developments and intellectual property, it is SpectrumX's mission to be a globally leading HOCL health company, offering a better way to protect and improve people's lives around the world. "
A key element of the business is that SpectrumX holds a manufacturing license for the various products, making us and Spectrum Antimicrobials the only two companies in the world with the technical know-how to produce the unique formulations.
We have worked with specialists in the facility and process design to identify significant process savings allowing the company to achieve a lower unit cost and compete on price point with traditional alcohol based sanitisers.
Manufacturing in the UK provides SpectrumX with supply chain and production efficiencies not currently available when shipping product from California.
To execute these licenses SpectrumX has a 10 year lease on a 16,000 sq ft manufacturing unit in Cheshire in the North West of England. This area has excellent road, air, sea and rail links making it easy for the distribution of our products to the UK and beyond and as such this facility serves as the production site for UK and EU distribution.
The fit out is being undertaken on a phased basis to align with our overall delivery strategy as follows:
Phase 1 – Non-Pharma manufacturing – completed Q4 2021
Phase 1A – Microbiology and manufacturing support infrastructure – completed Q2 2022
Phase 2 – pharmaceutical drug substance manufacturing – completed Q3 2022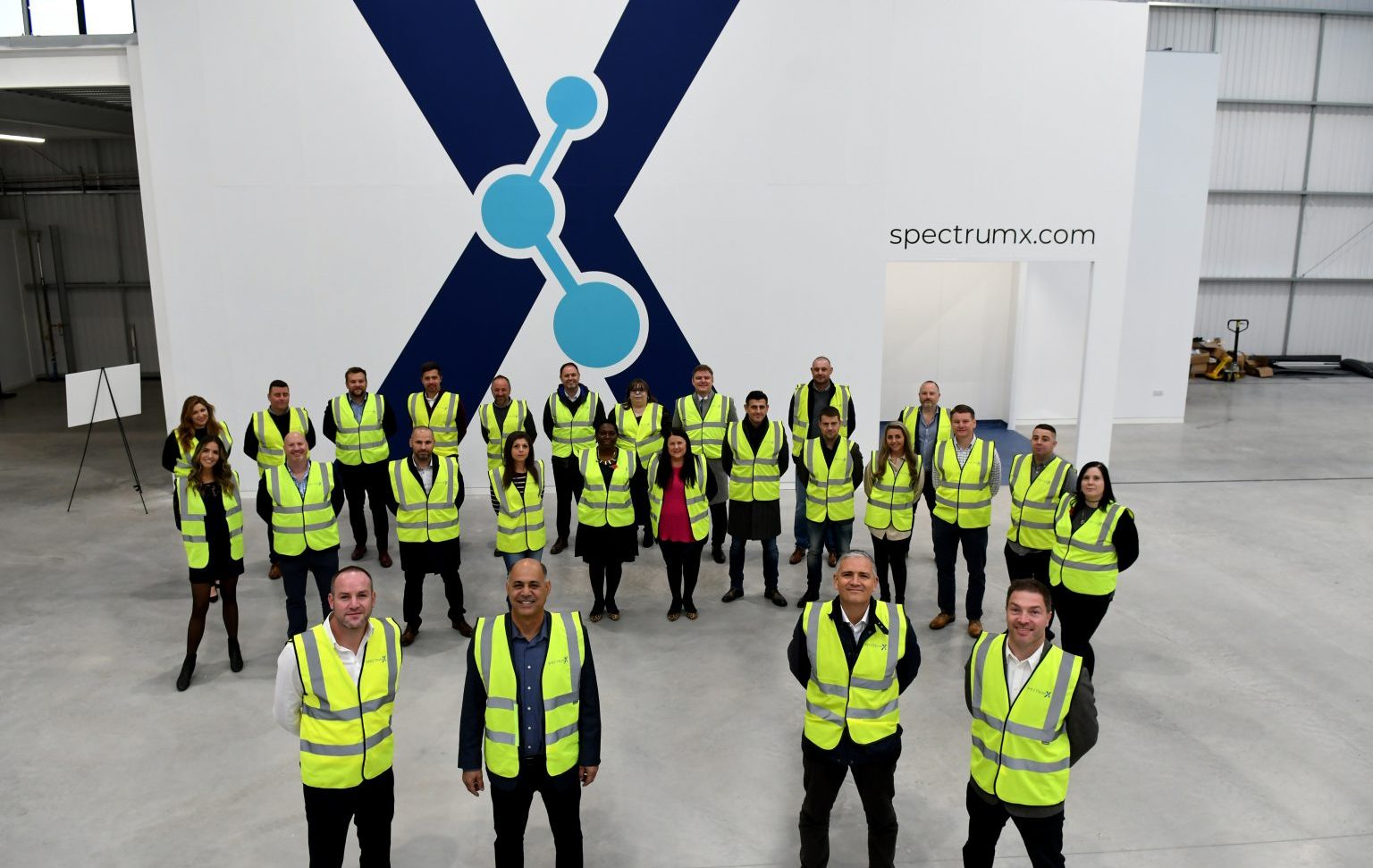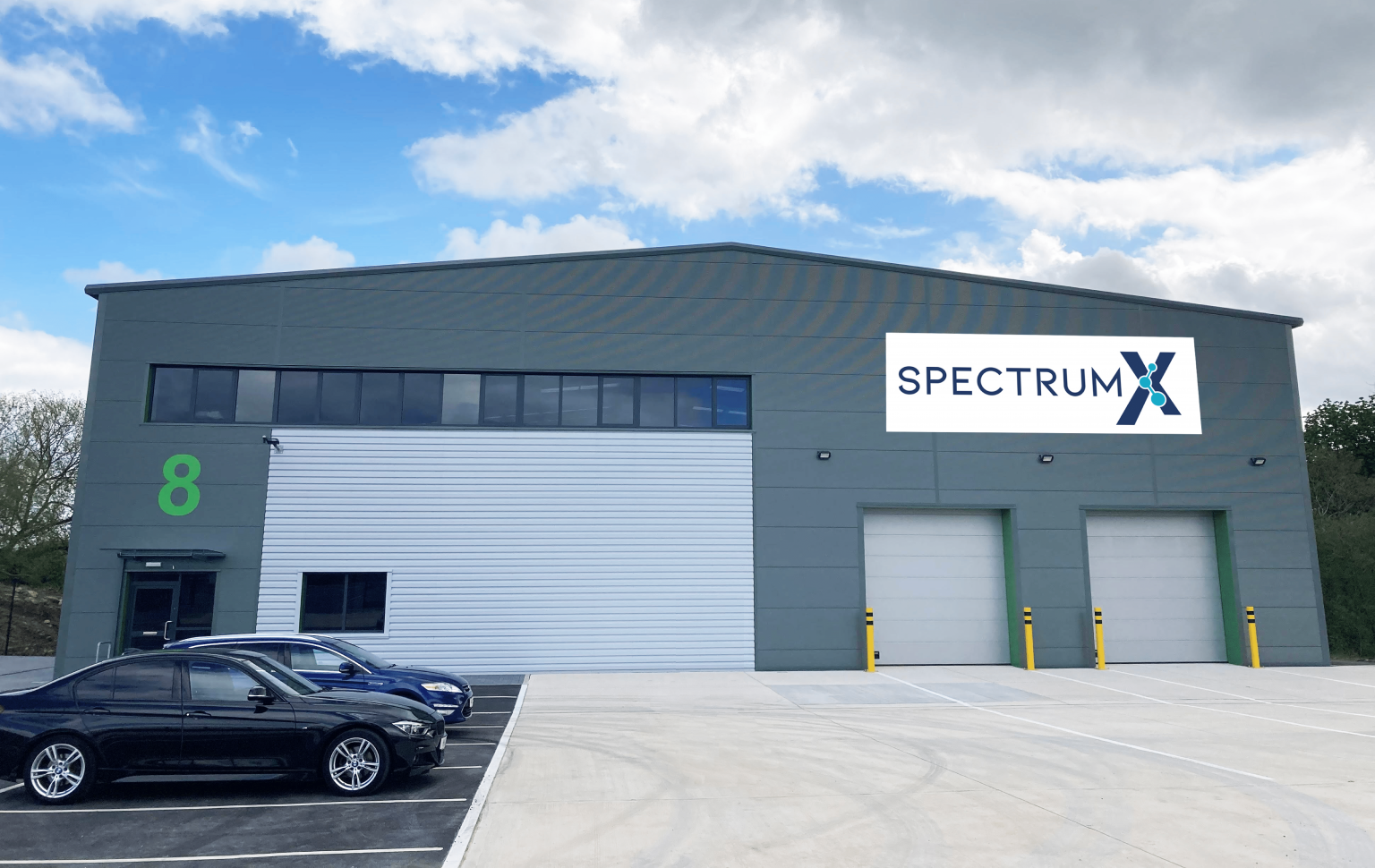 Interested In Learning More?